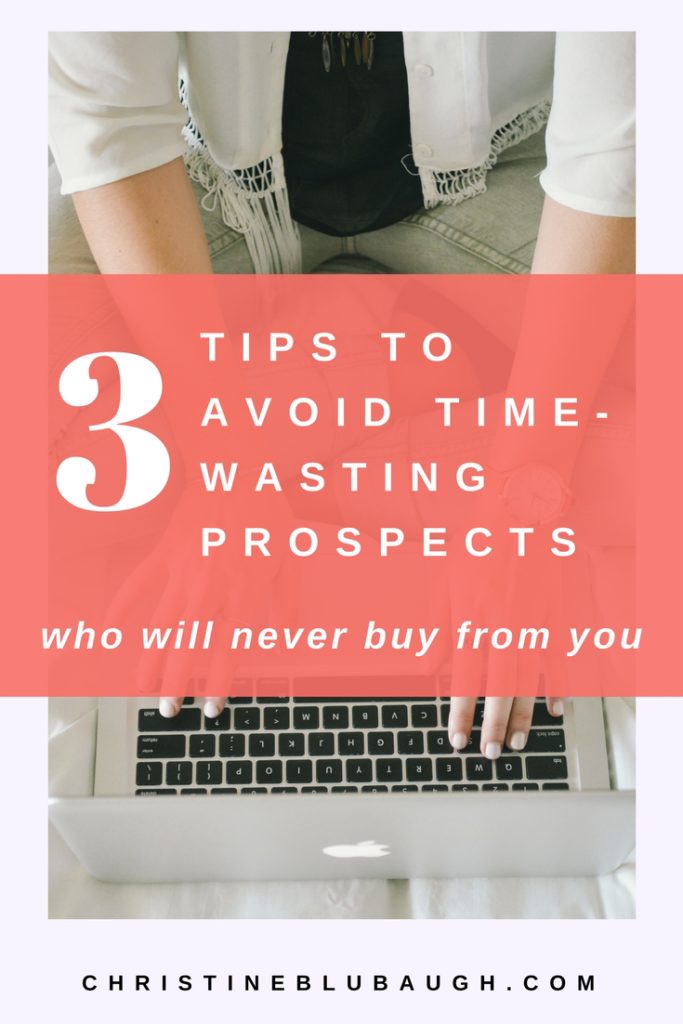 You know those people who reach out to you and seem SO incredibly interested in your work?
Who suck up your precious time with back and forth emails and hundreds of questions?
But then ghost you as soon as you so much as mention the word "investment"?
I want to talk about those people.
Particularly how to avoid wasting your time and energy on their BS behaviors.
There are a few strategies that I've implemented in by own business after many "leads" have ultimately led to frustration, disappointment, and zero cash in my back account.
In the beginning days of my copywriting work, I was eager to talk to anyone who even hinted that they might want to maybe think about possibly hiring me.
OMG! You need a copywriter?! I'm sure we'll be perfect for each other. Yes! I'll answer 150 emails from you, send you samples, read what you've already written, AND agree on a timeline. Oh, by the way, my rates are…
Then nada. Nothin'. Ghosted.
Since then I've gotten quite a bit smarter, a little less desperate, and much bolder when talking with prospects. Here's what I do now…
3 Tips to Avoid Time-Wasting Prospects Who Will Never Buy From You:
1. Post your rates and process on your website.
This lets people know exactly what to expect in terms of timeline and investment. It's your frontline of defense against Ghosters. 
Send everyone who inquires about your products or services to this page, before getting tangled up in a (not-so) fun game of 50 questions. If someone is serious about your work, then you'll hear back from them.
Check out my Services Page to see how I've posted my rates and process.
2. Create a new client "application".
If someone wants me to write copy for them, they first have to fill out a survey.
I recommend you doing the same thing. This is a smart idea, whether you're a coach, consultant, freelancer or any other kind of service provider.
It gives you an idea of what the prospect is looking for, their budget, and their timeline. This way you have a pretty good idea if you're going to be a good fit before you hop on a discovery call or waste time emailing back and forth.
Click the turquoise box to grab a FREE guide I put together with the exact questions and platform I use for my application!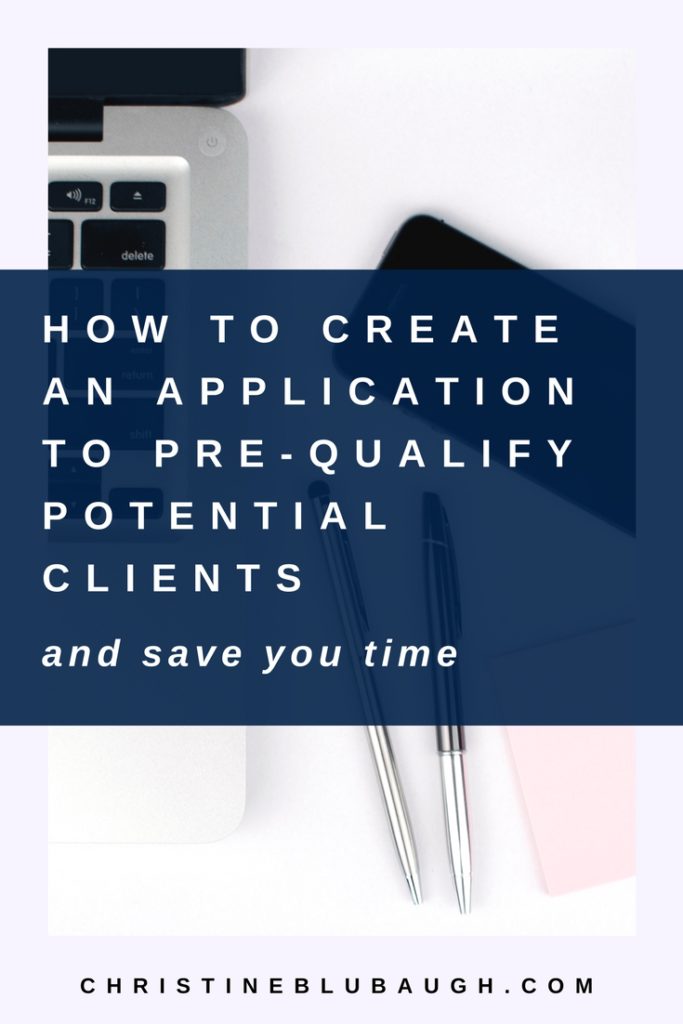 3. Stop getting on the phone with referrals before sending them through the website viewing / application process.
Don't just jump on the phone with any random person who comes your way. First, send them to your Services (or Work With Me) page, so they can see the rates and offerings you have posted. Then, have them fill out the application.
Now you don't have to do a bunch of back and forth emailing or waste time on calls with people who are never going to hire you.
It can be a little scary in the beginning to be so direct with potential clients, but I promise it's a habit worth starting now.
Your time is the most valuable resource you have. It doesn't matter if you started your business last week or 15 years ago…
Protect. Your. Time.
You've got better things to do with it – like creating amazing content, mastering your craft, and working with dream clients who actually want to pay you.
Do you ever get caught up with time-wasting potential clients? Have any questions about this topic or anything to add? Share it in the comments!