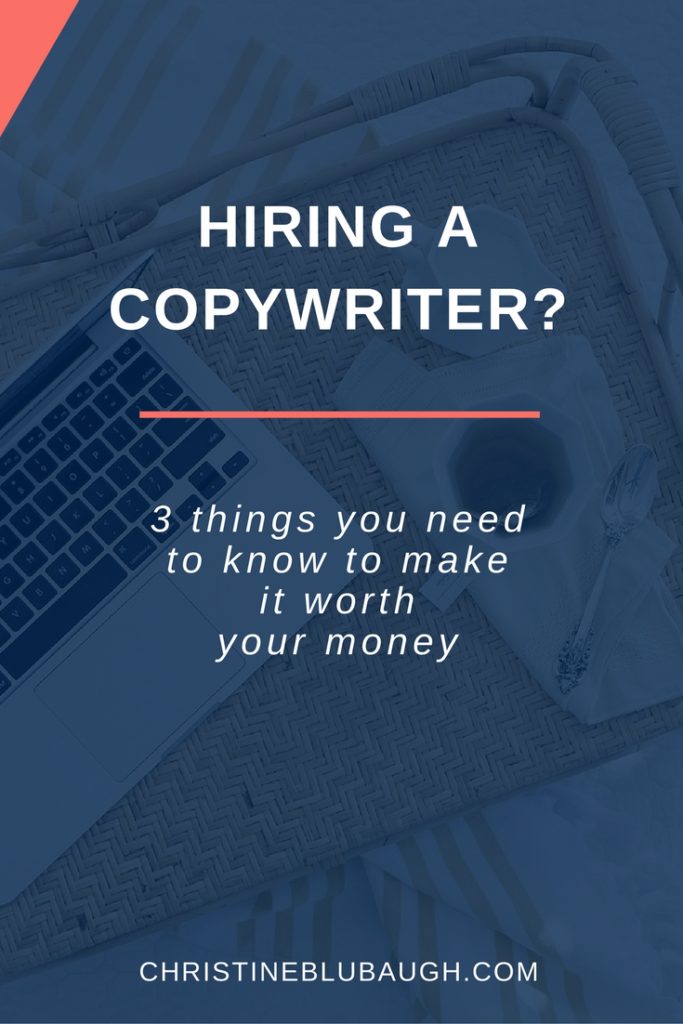 Have you been thinking about hiring a copywriter? Someone who can string words together in a way that (you hope) tells the perfect story of your business, how it came to be, and why you're wildly passionate about the work that you do?
Learning to write your own copy is definitely worth the time spent, but there are times when you just want to hire that ish out. Especially if writing to convert readers into buyers is something you feel clueless about.
But before you approach a copywriter and consider investing in their services, there are some things you need to know.
3 THINGS YOU NEED TO KNOW BEFORE HIRING A COPYWRITER
#1: Your Ideal Client
Before you even think about contacting a copywriter, you had better know everything there is to know about what your ideal client is thinking, feeling, and eating for breakfast every morning. OK, so the breakfast part isn't as important, but it's essential to understand who you want to work with, and how they talk about their struggles and dreams.
That means TALK TO THEM. Check out my blog post on conducting market research here if you need help with the process.
This is work that needs to be done whether you're hiring out services or not, but please know that a copywriter can't work her wordy magic if she has no idea whom she's writing for.
#2: Your Message
The next thing you need to have dialed in is your own message. What exactly do you do? How do you help people? What do you stand for? What is your story, and how does it relate to your ideal client?
These are just a few of the questions you need to consider deeply before approaching a copywriter. We can help you sift through all of the incredible things you've done and gone through in your life, but you need to have some clarity beforehand.
#3: What you need written
Please come to your copywriter with some sort of organization and understanding of what your copywriting needs are. This is also something that we can help to guide you through, but ultimately you're the CEO of your biz and need to make the final decisions.
Most copywriters will not want to work with wishy-washy clients. Be assertive. Be decisive. Know what you need.
There is nothing worse for your copy than being unprepared for the service. We copywriters want to do our absolute best work for you, but if you're missing some key information then we can't hand over a finished product that's going to inspire your dream clients, sell your incredible products and services, or help you grow your biz.
Now I want to hear from you. What questions do you have about hiring a copywriter?
Do you have tips from your own experience? Tell us in the comments below!