YOU WANT COPY THAT ATTRACTS MORE DREAM CLIENTS AND EARNS MORE CASH
AM I RIGHT?
But at the moment, you're not quite sure how to write in a way that speaks to them, brings them to your business, and makes them fall in love with your work.
Which words should you use?
Is your copy turning people away?
Why are you constantly attracting clients who aren't a good fit?
IT'S TIME TO STOP GUESSING & GET YOUR MESSAGE ON POINT.
Welcome to the
90-Minute Message Intensive
Where we get clear on who you serve, what they need to hear, and how you can say it to start making more sales.
No more staring at the blank screen, wondering WTF to write.
I'm going to help you dive deep into your ideal client's mindset so you can create copy that speaks their language and steals their hearts.
Once that happens?
Your copy starts working FOR you. And your business starts boomin'.
READY TO NAIL YOUR MESSAGE & ATTRACT DREAM CLIENTS WITH YOUR COPY?
Message Intensives are available on a first-come, first-served basis. Click the button below to schedule, and you'll automatically be directed to Paypal for payment.
"Christine is a highly skilled copywriter. She was able to see immediately where my copy wasn't in alignment with my business goals. She read between the lines to identify some of the fears that were coming through in the language I was using. Her feedback was valuable and smart. She really helped me find my voice and my confidence."
Sasha Tozzi
The Message Intensive is a 90-minute deep-dive call where you & I hop on the phone to:
Get super clear on your dream client: who they are, what they want, and how you can blow their minds with your words.
Give your current messaging a mega upgrade so it speaks directly to those dream clients.
And create some specific language that will help you sell with soul.
What do you get for your hard-earned cash?
90 minutes on the phone with yours truly so we can do all the work to create some powerful, profitable copy for your biz
Detailed notes from our call – including the copy & messaging we create together so that you can literally copy & paste that ish into your website, newsletter, or where-evah you want to use it.
A recording of the session so you can refer back to our word-for-word conversation.
HERE'S HOW YOUR MESSAGE INTENSIVE GOES DOWN…
Schedule & Pay for Your Session
---
Click the "Book Your Message Intensive" button, and you'll be taken to my online scheduler to choose your Intensive date. You'll automatically be taken to Paypal to complete payment.
You'll get an email receipt & confirmation with all the deets for your appointment.
Fill Out the Questionnaire
---
You'll receive a link to complete a detailed questionnaire about your business. Please complete this at least 24 hours prior to your Intensive so I have time to review it before our call. This ensures that you get the best support from me.
Attend Your Message Intensive
---
I'll call you at the appropriate time, and we'll jam on your message and copy! During the call, you'll have access to the Google doc I'm typing on, so you can see what we're creating together in real time. It's gonna be DOPE.
Receive Your Notes & Recording
---
After the call, I'll email you with links to the Google doc with our notes AND the call recording to download. These materials are yours to keep 4-evah! You'll always be able to refer back to our session and the sweet sales words we create.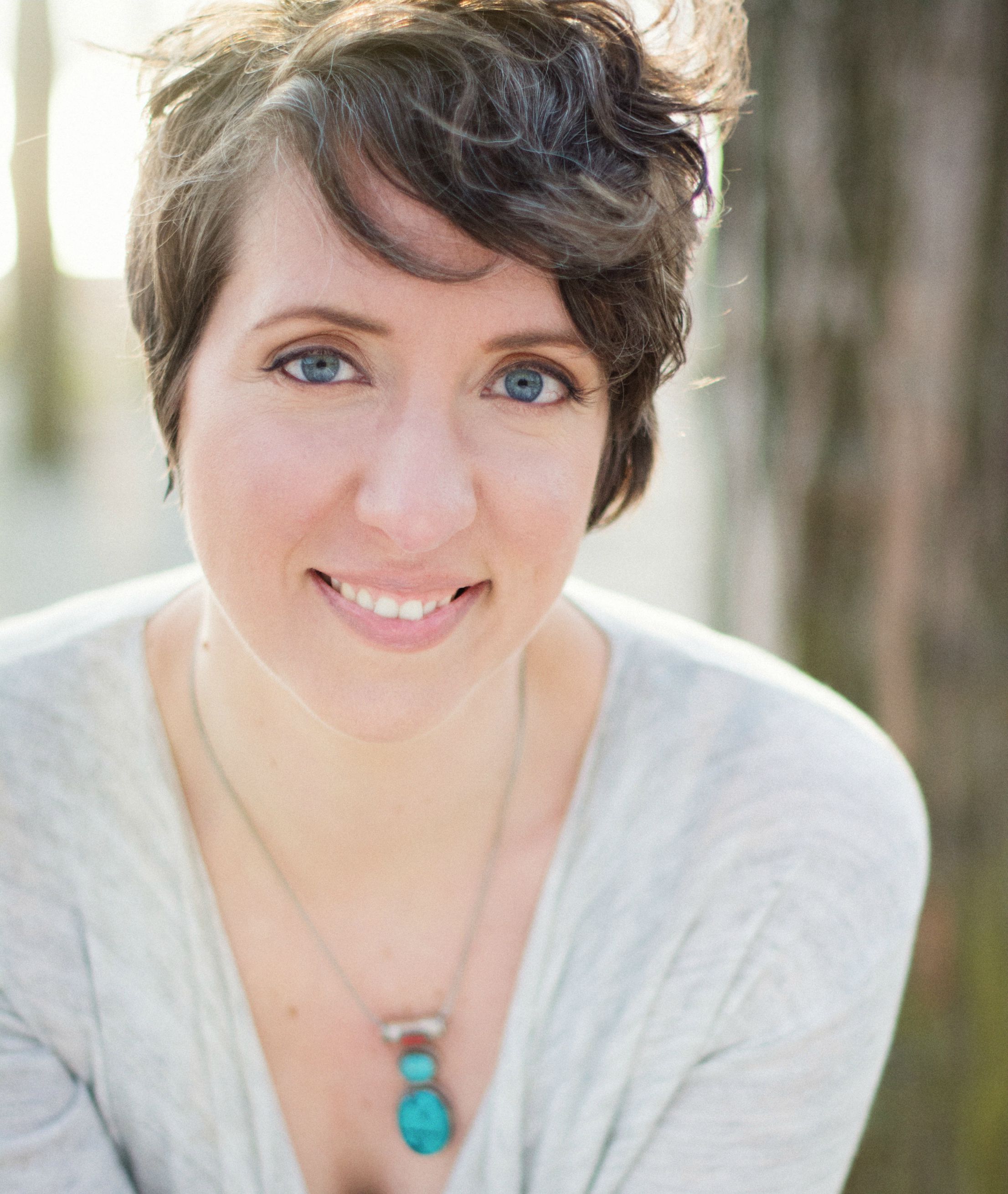 HEY, ONLINE BUSINESS OWNER!
I'm Christine – Soulful Copywriter and your Message Intensive Mentor.
I started in the online business world way back in 2009 when I hit "publish" on my first blog post. Since then I've been learning all I can about writing for the web, telling stories that sell, and helping small businesses make money with words.
I've written copy for a multi-million dollar company, as well as many brand-new online businesses. My goal is to help you understand how to speak to your dream clients so they LOVE what you're serving up and keep coming back for more.
Are you ready to upgrade your message and earn more cash?
"When I first came to Christine I just couldn't get the words right on the page. I had too much in my head and no idea how to write it out in a way that would land with my ideal clients. It was awesome to have the copywriting process done WITH me, and to see my words laid out in the right format for a sales page. Creating that page was one of my biggest humps to get over. I loved how well Christine listened to me and heard what I was saying. She translated what I had in my head into language that will resonate with my people better than anything I could ever have done on my own. And she made the whole process EASY!"
Katie Kozlowski
"Wow. I'm impressed. Christine, this writing has the personality I was talking about. I've read a lot of copy and am typically disappointed. Not this! You really nailed it!! I'm so thankful! Thank you, thank you!"
Kristin Molenaar
"I have been totally hitting a wall trying to write my sales page for my new course. Like can't-sleep-at-night stressed out about it for weeks. Christine totally saved the day and helped me create amazing sales page copy that captures my personality and vibe for my new venture spot on! She did such a fantastic job. Christine, you are a rockstar!!"
Sam Duncan