Turning readers into raving fans and paying clients is my mission.
Words that convert are my weapon of choice.
(cue Charlie's Angels theme song…)
OK, so I'm not actually a spy, and I haven't been staking out your home office with high-powered binoculars…
BUT if you've read this far, I bet I know a thing or two about you:
You're a soulful online service provider or course creator, and you want to start making more moolah online.

You've been trying to write (or totally avoiding) your copy, emails, and sales pages, but the results have been bland, boring, and so not YOU.

You want copy that pops off the page, inspires (the right) people to take action, and builds the kind of community that you know you're meant to lead.

But you've realized that in order to attract those OMG ah-mazing clients with your copy, you've gotta have some help.
Let's make your copy memorable & profitable.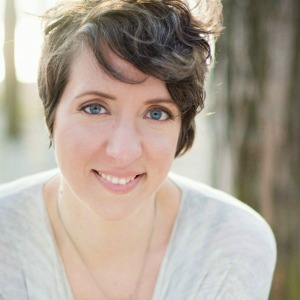 I'm Christine Blubaugh, and I'm a copywriter that helps purpose-driven entrepreneurs attract the clients they dream of with copy that shows off their REAL personalities and persuades readers to say YES to their products and services.
My style of copywriting is all about getting inside the minds of your dream clients and telling stories that stand out, to build a brand that captures the hearts of your audience. It's about letting readers fall in love with you and your work so that your offers sell themselves.
If my 7+ years in the online space have taught me anything, it's this:
As a solopreneur, it's essential to have a compelling story & message that speaks directly to the struggles, hopes, and dreams of your ideal clients.
Through my done-for-you copywriting services, copy consulting, and digital trainings, I'm here to help you put your genius on the page so you can serve more clients, earn more cash, and create more impact in the world.
Ready to make copy magic?
Keep reading for some juicy deets about me…
1. I'm a midwest girl from Ohio who could never see herself following the "safe" path.
2. I left Ohio at 20 years old, swearing, with the certainty of youth, that I'd never go back. I spent 15 years total living in Portland, OR; Maui, HI; Big Island, HI; and then Seattle, WA before breaking my promise to myself and scooting on back to OH.
3. I'm auntie to five awesome kids, which is a big reason I came back.
4. I like to do unconventional things:
I once lived in a full-size Dodge van with a friend and two dogs.

I spent 6 months off the grid, living and working on a tropical fruit orchard in Hawaii.

I traveled to SE Asia for half a year and helped rebuild a Thai island after the tsunami of 2004.

I learned how to spin fire poi and performed at bars, in back yards, and at a friend's wedding.

I ditched my car and used my bike as my main mode of transportation for ten years in Seattle (my legs were so ripped).

I fell in love with bouldering and spent every weekend one summer climbing in the Cascade mountains.
5. I started my online business career as a food blogger, then health coach. Wellness and nutrition became passions of mine after struggling with and healing my own health issues through food and lifestyle changes.
6. I'm totally obsessed with: cute journals (Hi, I'm Christine, and I'm a notebook hoarder), circle scarves, Epsom salt baths, the ocean, Project Runway, bicycles, books, doggie cuddles (my sidekick is an 11 year old Cocker Spaniel) , doing quiet introvert stuff, and all things Instagram.
7. I've been writing my entire life but always doubted that I could make a career out of it. I'm so excited that I proved myself wrong.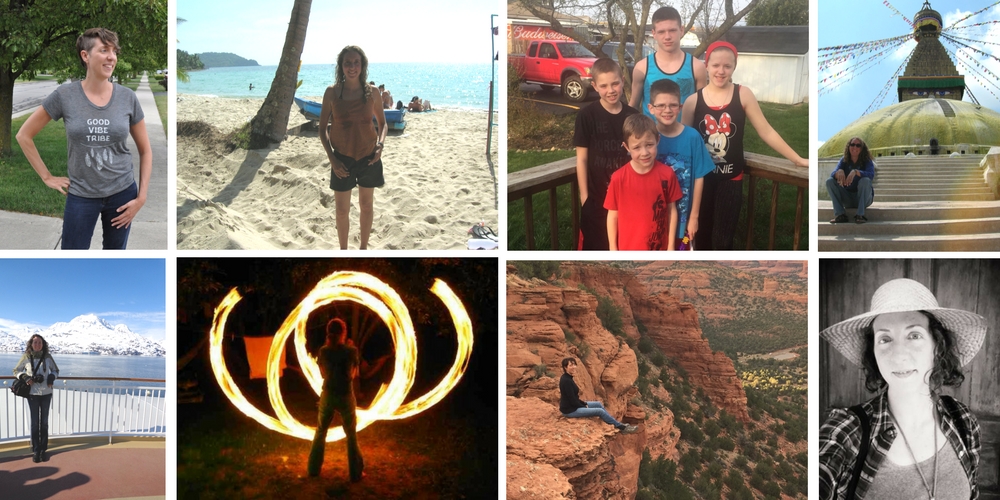 Ready to write copy that sells with soul?
And, finally, the totes professional bio (the one where I throw on a power suit & go all 3rd person on ya)…
Christine Blubaugh is a copywriter and online marketing strategist who helps purpose-driven entrepreneurs express their kickass messages in ways their ideal clients can't ignore. Her Soulful Copy style combines equal parts personality & persuasion to engage audiences, inspire sales, and turn readers into raving fans. When she's not busy word-wrangling, Christine can be found sipping green drinks, obsessing over Instagram feeds, and introverting like there's no tomorrow.